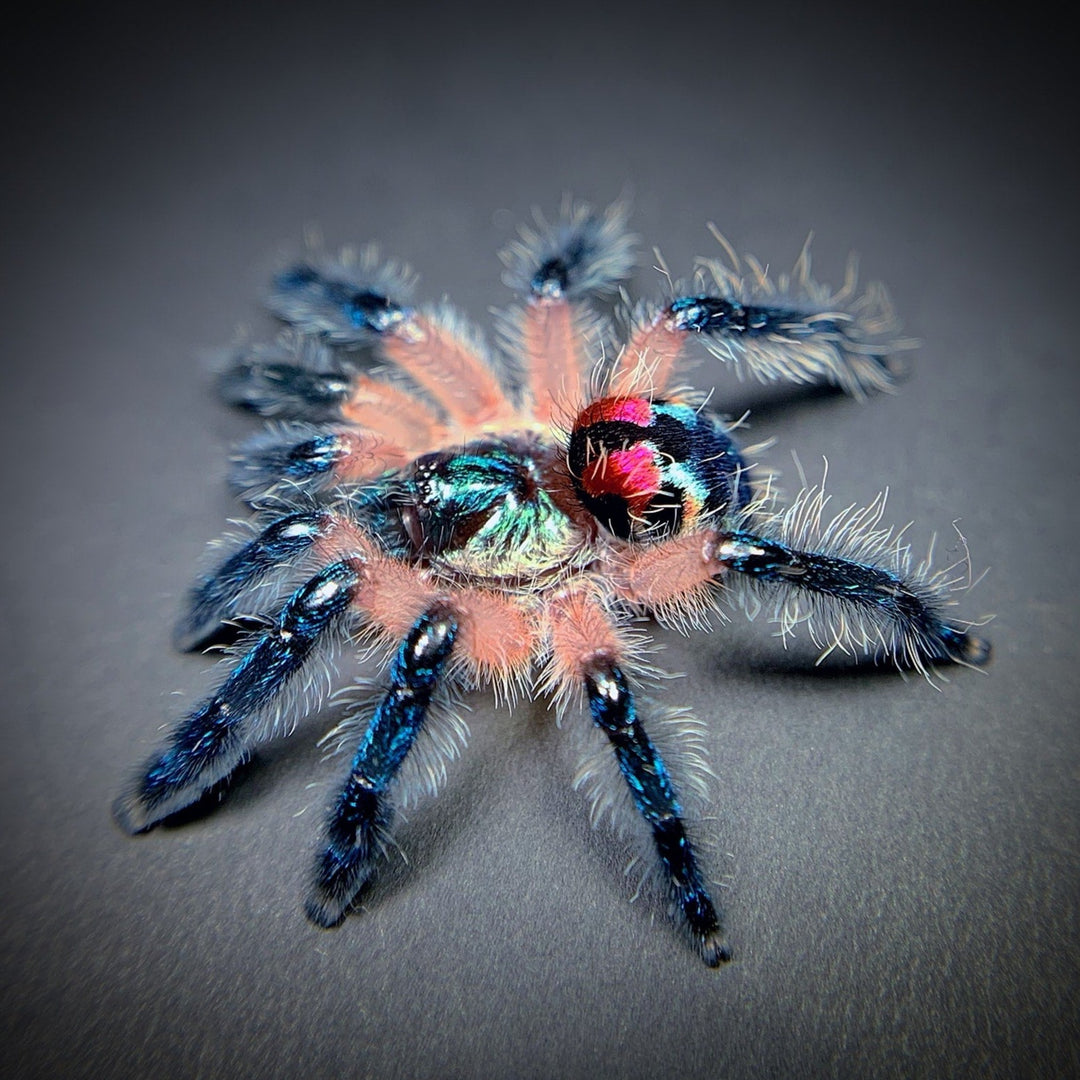 Typhoclaena seladonia (Brazilian Jewel Trapdoor) 0.33-0.5"
---
Live Animals Ship FedEx Priority Overnight (Mon-Weds)
In stock, ready to ship

Inventory on the way
Second instar Typhoclaena seladonia babies produced in the PNW. Approximate leg span is 1/3 to 1/2 inch. 
Disclaimer: These species have a reputation for their fragility. Please do your research on care as well as be prepared to encounter potential loss. We can not guarantee life beyond delivery. 
Photo: Jonathan Novio / Envenomated
Instagram: https://instagram.com/envenomated