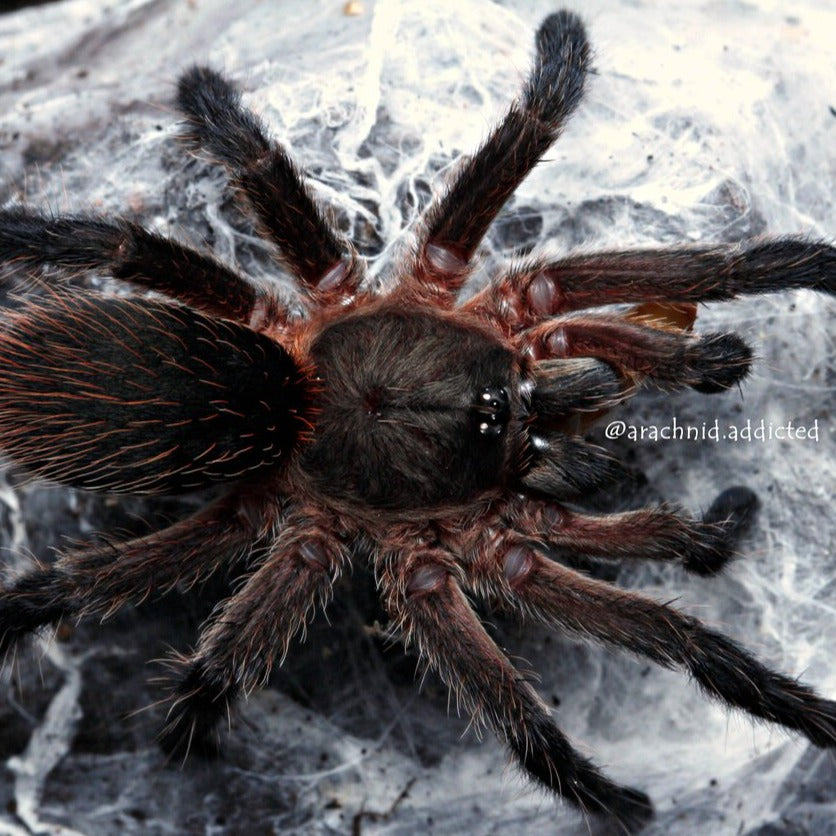 Dolichothele mineirum (Brazilian Black Dwarf Beauty) 0.33 - 0.5"
---
Live Animals Ship FedEx Priority Overnight (Mon-Weds)
Low stock - 6 items left

Inventory on the way
photo by @arachnid.addicted (Instagram)
Produced first by Shane at ShanesSpiders.com

Recently produced in the US for the first time, this is now the 2nd generation. These are heavy webbers that grow to 3" DLS like their 'cousin' species diamantinensis. While they lack in that vivid blue color, they make up for in rarity. This is a species not many keepers have. Where they can be found they are costly. Other great traits include they grow fast and don't possess urticating hairs!